The power of personal communication and on-site services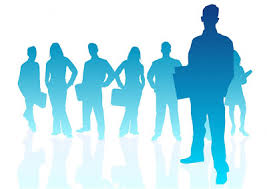 At Sysnet Solutions we believe the best way to understand the needs and demands of our clients is to meet with them face to face and spend the time necessary in order to embrace their vision so we can confidently become their trusted IT advisor. We thrive on creating very strong personal relationship with our clients.
On-Site consulting services are customized to address specific business needs, including:
Planning
Design
Configuration & Implementation
Monitoring and Support
Maintenance
---
Planning
Successful deployments start with effective planning. By relying on a seasoned consultant, your deployment will get off to the best possible start.. Our qualified team will thoroughly review your business goals, application architecture and security requirements to create a comprehensive deployment plan that is tailored to your organizational IT requirements. Furthermore, when it comes time to implement, our consultants and engineers will ensure that the job gets done with minimal impact on your environment and resources.
Design
We recognize that some of the most critical components of your network security solution are implemented during the initial design stages. Our consultants will help you build, modify or implement a network design that effectively and efficiently supports your goals and objectives.
Configuration and Implementation
Our consultants and engineers are extensively trained in all facets of the network design, data security and end user support.
Monitoring and Support
Our consultants continue to remain involved after the implementation and change their role to monitor system efficiency and performance and continue their observation for further modification and support of the implemented network and infrastructure.
Maintenance
As a final step, Sysnet Solutions offers a preventive and proactive maintenance services to ensure maximum network efficiency, data protection and system security and performance for your organization.