Sysnet Solutions is your one-stop shop for all your IT needs
Sysnet Solution's complete information technology management services handle every aspect of IT operations so you can focus on growing your business.
For a fraction of the cost, you gain the resources and the peace of mind knowing your systems are being proactively managed around the clock by an enterprise-class IT department.
Your time is better spent focused on your business – let us worry about your infrastructure
Core infrastructure monitoring and maintenance for servers, systems, and networks
Desktop monitoring, maintenance, and support
Managed HelpDesk servers for your end users
Complete IT Management
Procure servers, systems or other IT equipment
How we support our clients:
PC and server monitoring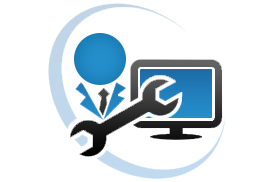 At Sysnet Solutions, we understand how valuable your time is. So we make sure your critical network devices (your servers, routers, firewall) and your network services (such as email, web and backup) are up and running smoothly. Remote network monitoring of your network systems allows you to anticipate or identify issues before they become major problems.
Real-time reports and a status dashboard help pinpoint the problem areas immediately. Our team of certified IT technicians provides comprehensive network management support. Our network monitoring services allow us to identify a network emergency such as downtime, power surges or server crashes the moment it happens.
We spot early signs of trouble and take action to prevent problems from even occurring. And if something does go wrong, our on-site support services can get your network up and running in no time.
IT service desk services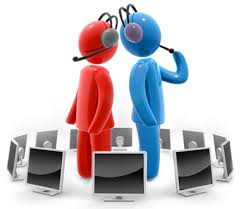 Sysnet Solutions managed service desk services ensures that your end-users are productive and systems are running smoothly seven days a week, twenty-four hours a day. Our techs do more than read a script or follow a flowchart; they deliver personalized service desk service utilizing proven troubleshooting methods to quickly get to the root of the problem.